Senior Project Engineer - Department of Chemical Engineering
This job is no longer accepting applications.
Applications are invited for one temporary position or contractual position of Senior Project Engineer for the project "Reduced-order modeling of electrowetting for applications in droplet microfluidics" at the Department of Chemical Engineering, IIT Kanpur.
Minimum Qualificaton: B.Tech + M.Tech + Ph.D. with experience relevant in stability theory and multiphase flow modeling
Job Description:
Mathematical model development and numerical simulation for wetting of charged ionic/conducting liquid droplets in the presence of electric field.
Desirable Experience:
Sound knowledge of multiphase flow and electrohydrodynamics
Proficient in coding in Mathematica.
Familiarity with reduced-order modeling techniques.
Salary Range: A consolidated salary will be fixed based on qualifications and experience and as per norms in the range of Rs. 32400-2700-81000.
Duration of appointment: 1 year contract or till the end of project whichever is earlier.
Number of position: One (01)
Kindly mail your complete resume to dipinsp@iik.ac.in before 08 Jan 2021, giving full details of qualification, experience with copies of relevant certificates.
The selection will be based on ZOOM/Skype online interview.
Only short-listed candidates will be informed by email about the date of interview.
It is mandatory to mention your mobile number in the application.
Apply
Your application has been successfully submitted.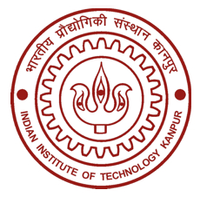 researchersjob.com