German Summer Intensive Course for Beginners
This job is no longer accepting applications.
ONLINE
German Summer Intensive Course for Beginners
(run under Language Program)
17 May 2021 to 16 July 2021
Course Objective
 Vocabulary to handle simple daily situations.
 Able to converse in German language in day to day situations (i.e. manage in Germany in shops, registration office, restaurants, public transport etc.). This involves both comprehension of words and sentences spoken with traditional German accent and expressing oneself in German which can be comprehended by a resident of Germany.
 Have a written German ability such that one can write about oneself and others, about own city filling of forms etc.). This involves the formation of short and medium length sentences with correct grammar.
Text Book:  Netzwek-A1 Deutsch als Fremdsprache, Klett-Langenscheidt Verlag
Reference books:  Starten Wir A1 – Hueber Verlag and Tangram Aktuell A1
Audio and video:
 Netzwerk audio comprehension files and short films
 Short Videos on youtube related to language and culture
Apply
Your application has been successfully submitted.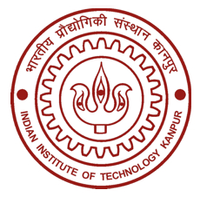 researchersjob.com