Research Associate in the project
This job is no longer accepting applications.
Applications are invited for a Research Associate in the project entitled, "Project for Training, Research and Entrepreneurship Development in Smart Grid".
Research Associate -
Minimum Requirements:
M. Tech.
or
B. Tech. with at least 3 years of research and development experience
Salary: Rs. 35000
Number of Position: One
Desired Requirements
Enough knowledge and development experience in most of the following areas is required.
Preferred with High Voltage Engineering background or power engineering
Hands on experience on measuring equipment's
Good knowledge of computational softwares (MATLAB or COMSOL) and data management and analysis skills
Deep understanding in High Voltage discharging behaviour in solid and gases.
Experience with Electric Filed related simulation and analysis
How to apply:
Interested candidates may apply on email giving full details of qualification, experience with copies of relevant certificates, and 2 references of people the candidate has worked with but not related. It is mandatory to mention your mobile number in the application. Application (soft copy) must be sent at following email address. positionsiitk@gmail.com by December 15th, 2020 at 5 PM.
The post is purely temporary and is for the duration of one year or till the end of the project, whichever is earlier.
The selection will be based on online interview. Short listed candidates will be informed with an email about the interview schedule.
Applicants who do not meet the minimum qualification and work experience will not be informed or called for the interview.
Dr. Ankush Sharma
Dept. of Electrical Engineering
Indian Institute of Technology
Kanpur 208016
Email: positionsiitk@gmail.com
Apply
Your application has been successfully submitted.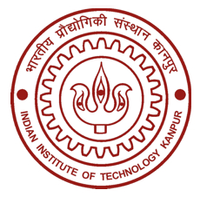 researchersjob.com