International Conference on Communication, Computation & Cognition (IC3C-2021)
This job is no longer accepting applications.
Conference Date: 29th to 31st January-2021
Call for Papers:
Communication could be a window to the human mind and behavior. As a consequence, the true rendition of the cognitive and the computational natures of the human mind depend on the exploration of various aspects of communication. Since diversity in India is higher in terms of communicative means and methods, it becomes quintessential to understand the way cognitive and computational aspects of the human mind and behavior un-folds themselves through communications. More specifically, IC3C will focus on the cognitive and communicative aspects of verbal and non-verbal communication not only in the case of humans but also in the case of non-human communication from different perspectives.
Organized by:
School of Advance Science & Languages, School of Computing Science & Engineering, VIT Bhopal University. in collaboration with School of Languages & Linguistics, Jadavpur University
Paper Submission Link: https://forms.gle/m28MquL8z65VL27d8
For query contact: ic3c@vitbhopal.ac.in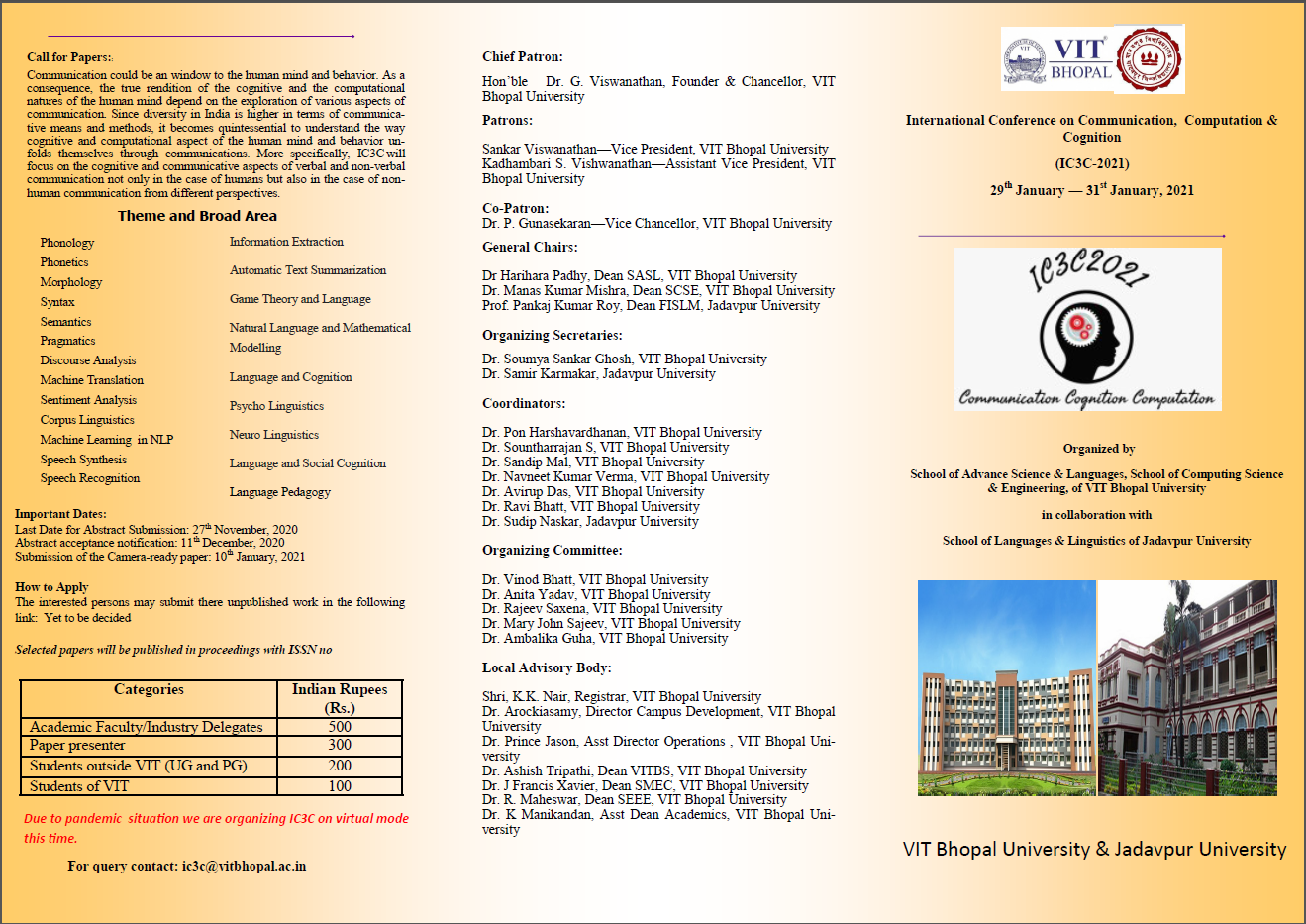 Apply
Your application has been successfully submitted.