JRF Position in Department of Civil Engineering
This job is no longer accepting applications.
INDIAN INSTITUTE OF TECHNOLOGY KANPUR
ADVERTISEMENT
Department of Civil Engineering
Advertisement Number: P.Rect./R&D/2022/18
Applications from highly motivated young persons are invited for one temporary project position as per the details given below:
Post: JRF (One)
Project Title: "STRAIN DEPENDENTSTATIC AND CYCLIC BEHAVIOR OF BIO-ENZYME STABILIZED EXPANSIVE SOIL"- SERB /CE /2021319.
Minimum Qualification: M.Sc. or M. Tech (Civil Engineering) or BE/B.Tech. (Civil Engineering) with NET OR GATE
Candidate with background in Advanced Geotechnical testing such as cyclic triaxial tests and cyclic simple shear tests both saturated and unsaturated conditions and instrumentation will be preferred.
Nature of Work:
Experimental investigation will be carried out on expansive soil and expansive soil stabilized with bio-enzyme to study the strength and deformation behaviour of stabilized soil compared to virgin soil considering time effect. To conduct road embankment instrumented model study in field testing laboratory under static and cyclic loading. Development of a model to predict the stress and deformation behaviour of embankment incorporating material non-linearity considering time effect.
Salary: Rs.31,000/- per month
Duration of appointment: One year with renewable for two more years or till the end of project whichever is earlier
Applications on a plain paper (or by email) should be submitted to the undersigned latest by Feb 1, 2022.
Applications will be sent to
Dr. Nihar Ranjan Patra
Professor
Department of Civil Engineering
IIT Kanpur, India – 208 016
Email: nrpatra@iitk.ac.in
Tel. 0512 -2597623 (off.)
Fax No.0512-2597395
Apply
Your application has been successfully submitted.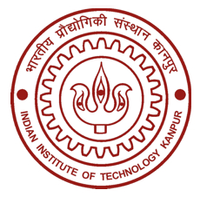 researchersjob.com