Project Engineer in Centre for Mechatronics
This job is no longer accepting applications.
Centre for Mechatronics
Advertisement Number: P.Rect./R&D/2022/01
Applications are invited for one temporary post of Project Engineer in a IHFC sponsored project no. IHFC/CHCH/2021269.
Position: Project Engineer
Salary Range: Rs. 26400-2200-66000
Qualifications: B.Tech + 3 years experience or M.Tech in Computer Science/ Electrical engg./ Electronics Engg./ Mechatronics.
Desirable Qualifications: Experience in embedded systems programming for motor control, sensors and robotics applications. Experience in Data/Signal processing and analysis for EMG or EEG signals for bio-robotics applications.
Last date for applying: Send your application in soft copy with complete bio-data, professional experience, publications etc to the undersigned by 20th Jan, 2022.
Address for communication:
Prof. Ashish Dutta
Dept. of Mechanical Engineering
IIT Kanpur, Kanpur 208016
Email: adutta@iitk.ac.in
Apply
Your application has been successfully submitted.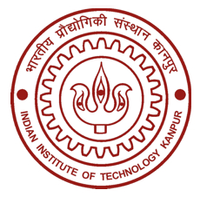 researchersjob.com