Project Associate Position in National Centre for Flexible Electronics
This job is no longer accepting applications.
National Centre for Flexible Electronics
Advertisement Number: P.Rect/R&D/2021/280
Applications are invited for temporary or contractual post of Project Associate under the project entitled "Centre for Excellence of Large Area of Flexible Electronics" at Samtel Centre for Display Technologies (SCDT), IIT Kanpur funded by DeitY (MCIT) New Delhi.
Minimum Qualification: B.Tech. OR M.Sc. OR B.Sc.+MCA
Desirable Qualification: M.Sc in Biotechnology
Desirable Experience: At least two years experience in followings
Work experience in the gold nanoparticles synthesis and lateral flow immunoassay
Hands-on experience in conjugation of antibody with gold nanoparticles
Familiar with optical characterization and processing techniques, e.g. U.V Visual Spectrophotometer (PerkinElmer Lambda 35), Vortex Shaker, Magnetic Stirrer with hot plate, Centrifuge machine, and Autoclave machine
Salary: Rs. 18000-1500-45000/- per month based on qualification
Duration of appointment: One year or till the end of project, whichever is earlier
Number of positions: One
Note: The application should be submitted strictly online. Application will not be accepted in any other mode. The last date for submitting online application shall be on or before 28th December, 2021
To apply for post of Project Associate , please click here: Apply online
Please note that no TA/DA will be paid for attending the interview.
The Selection will be based on Zoom/Skype online interview. Short Listed candidates will be informed with an email about the date of interview.
Contact:
Coordinator, Room No.: 305, Indian Institute of Technology Kanpur, Kanpur - 208016 (India)
(Siddhartha Panda)
Apply
Your application has been successfully submitted.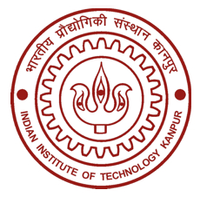 researchersjob.com