Senior Project Associate in National Centre for Flexible Electronics
This job is no longer accepting applications.
National Centre for Flexible Electronics
Advertisement Number: P.Rect./R&D/2021/249
Applications are invited for temporary or contractual post of Senior Project Associate under the project entitled "Centre of Excellence for Large Area Flexible Electronics at IIT Kanpur" at Samtel Centre for Display Technologies (SCDT), IIT Kanpur.
Minimum Qualification: B.Tech+ 1 year relevant experience OR MSc + 1 year relevant experience.
Experience:
Essential: Testing of organic solar cell degradation, lifetime and reliability.
Desirable:
Hands-on working experience with organic photovoltaic device fabrication and characterisation
Electronic material characterization such as XRD, profilometer, SEM, AFM etc. and device characterization such as electrical conductivity of films, light and dark characterization of solar cells, spectral response measurement etc.
Handling of glove boxes, vacuum equipment and device processing equipment will be strongly preferred.
Salary Range: Rs.21600-1800-54000
Duration of appointment: One year
Number of positions: One
Note: The application should be submitted strictly online. Application will not be accepted in any other mode.
The last date for submitting online application shall be on or before 23rd November, 2021
To apply for post of Sr. Project Associate, please click here: Apply online
(https://forms.gle/ncskocQkwKCQ9h5c6)
Please note that no TA/DA will be paid for attending the interview.
Contact: Coordinator, Samtel Centre for Display Technologies, Indian Institute of Technology Kanpur, Kanpur - 208016 (India)
The selection will be based on Zoom/Skype online interview. Shortlisted candidate will be informed with an email about the date of interview.
(S Sundar Kumar Iyer)
Apply
Your application has been successfully submitted.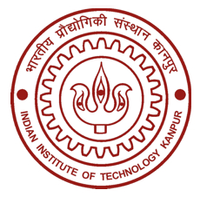 researchersjob.com