Senior Project Associate Position in National Centre for Flexible Electronics Department
This job is no longer accepting applications.
National Centre for Flexible Electronics
Advertisement Number: P.Rect/R&D/2021/230
Reference No: SCDT/FlexE/155
Applications are invited for temporary or contractual post of Senior Project Associate under the project entitled "Centre of Excellence for Large Area Flexible Electronics" at Samtel Centre for Display Technologies (SCDT), IIT Kanpur funded by DeitY (MCIT) New Delhi.
For the Position of: "Senior Project Associate"
Minimum Qualification: B.Tech + one year relevant experience or M.Sc + 1 year experience relevant experience or B.Sc. + MCA + one year relevant experience
Desirable Qualification and Expertise:
Experience and/or a degree in printing technology
Experience with at least one of the following technologies: Slot Die Coating, Screen Printing, Inkjet printing, Gravure Printing, Flexo Printing
Screen Prepress
Printing process development
Printed electronics
Experience with Chipbonding
Working in laboratory environment, handling of chemicals
Good command of English language in reading/writing and speaking is mandatory
Basic knowledge of MSOffice programs (Word, Excel, PowerPoint)
Nature of work:
The candidate's tasks and responsibilities will include:
Conducting research and development for printed electronics
Performing printing experiments including the setup of test regimes for printing
Analysing of substrates, inks, and printed layers
Implementing work procedures and quality standards
Preparing presentations and reports
Salary: Rs.21600-1800-54000 (based on past experience and achievements).
Duration of appointment: 1 Year Contract or till end of Project whichever is earlier
Number of position: One (01)
Kindly email your complete resume to flexe@iitk.ac.in latest by 18th October 2021.
Dr. Sabine Juliane Tripathi
Room No. 608,
National Centre for Flexible Electronics
Indian Institute of Technology Kanpur, Kanpur-208 016 UP,
Phone No: +91-512-2592018, 6088
or email at flexe@iitk.ac.in
Note: Please always mention reference number in the application.
The Selection will be based on Zoom/Skype online interview. Short Listed candidates will be informed with an email about the date of interview.
Interested candidates may apply on email giving full details of qualification, experience with copies of relevant certificates by 18th October 2021.
It is mandatory to mention your mobile number in application. Application soft copy must be sent at following email.
Apply
Your application has been successfully submitted.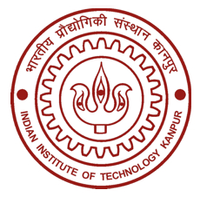 researchersjob.com