Senior Project Associate Position in Department of Civil Engineering
This job is no longer accepting applications.
Department of Civil Engineering
Advertisement Number: P.Rect/R&D/2021/224
Applications are invited for a temporary position in a RSPCB sponsored project entitled"Carrying Capacity Assessment: Vehicular Pollution, Industrial Emission, Population Density, Construction Activity etc. for Jaipur City". The details of the project and qualificationrequirements are given below:
Name of Post and Number: Senior Project Associate (01)
Salary Range: 21600-1800-54000/- per month (Consolidated)
Duration: 6 months (Extendable depending upon satisfactory performance or availability of funds), The post is purely temporary or till the end of the project, whichever is earlier.
Essential Qualification:
Master's degree in Geoinformatics/Remote sensing/GIS/Environmental Sciences or M.Tech in Environmental Engineering + one year experience
Significant background in Geospatial information processing.
Proficiency in GIS based software/Google earth/ArcGIS
Experience in working on LULC/Digitization of maps
Desirable Qualification and Exp:
Candidates with working experience in LULC, Digitization of maps, development of GIS based emission inventory, Environmental carrying capacity assessment, related data analysis and modelling are preferable.
Nature of Work
The candidate would be responsible for coordinating with team and sometime city visit for Environmental carrying capacity and quality measurements and take part in analysis of large data sets evolved during such monitoring.
The candidate will work for developing and enhancements in LULC/Digitization of maps, and emission inventory etc.
How to Apply: Interested candidate may send their resume latest by 30 Sep 2021. Application received through e-mail will not be entertained. Candidates shortlisted for the interview will only be informed by email.
Dr. Mukesh Sharma
Professor
Department of Civil Engineering
IIT Kanpur-208016
Apply
Your application has been successfully submitted.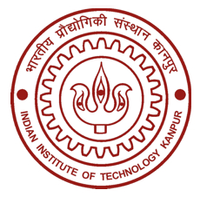 researchersjob.com