Project Associate Position in the Department of Computer Science and Engineering
This job is no longer accepting applications.
Advertisement Number: P.Rect/R&D/2021/128
Position: Project Associate
No. of positions: 2 (Two)
Applications are invited for two positions of "Project Associate"in the Project numbered "NSCS/CS/2017518" in the Department of Computer Science and Engineering at IIT Kanpur.
Minimum qualification: B. Tech 'OR' M.Sc. 'OR' B.Sc. + MCA
Consolidated Salary range: INR 18000-1500-45000 per month
Working hours: 8:30 am to 6 pm (Monday to Saturday)
Desired qualification:
Good knowledge of Networking and TCP/IP Protocol Stack
High Proficiency in programming in C/Python/Java
Knowledge of Machine Learning Algorithms and experience with Python ML Libraries
Knowledge of Drupal
Experience with Dockers
At least 60% marks in academics
Fluency in English language to make presentations and report writing
Job Description: The candidate's major tasks and responsibilities will include:
Development and Implementation of Network Intrusion Detection Systems
ML based Network Intrusion Detection System Design and Implementation
Docker orchestration
Deployment of Network Intrusion Detection, Log Analysis and Analytics on Logs and Network Events
Writing reports and making presentations on the work done
Duration: Appointment will be made initially for one year and can be extended up to five years or till the end of the project whichever is earlier, subject to satisfactory performance. Performance reviews will be held weekly. The appointment can be terminated at any time if found unsatisfactory.
Applications Process: Interested candidates may apply by filling up the google form at https://forms.gle/xgwf6rzdsLh69q7LA. Note that you must have a comprehensive yet to the point cover letter uploaded with the application.
Last date of receipt of application: July 10, 2021, before or at 5 pm.
Tentative date of interview: July 15, 2021.
Contact Person: Prof. Sandeep K. Shukla, C3i Center, Computer Science & Engineering Department, IIT Kanpur
Apply
Your application has been successfully submitted.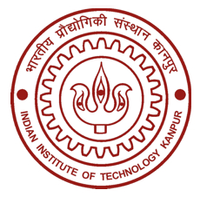 researchersjob.com